S4 Medical is committed to developing solutions for safer and more effective catheter ablation treatment for atrial fibrillation.
About Atrial Fibrillation (AF)
AF is an epidemic. Approximately 33 million people worldwide are living with AF, and 1 million Americans each year are diagnosed with the condition. With a worldwide aging population, these numbers will continue to grow for decades.
Catheter Ablation
Innovations in catheter ablation technology have made the procedure safer and more effective, but there is still a risk of injury to the esophagus. Energy delivered during catheter ablation can pass beyond the heart wall and cause injury to the esophagus. Physicians are learning that this happens more often than previous thought.
Protecting the Esophagus
Esophageal injury related to ablation energy has been reported in as high as 47% of patients undergoing catheter ablation of AF, and a small percentage of these patients will develop a life-threatening esophageal fistula. To avoid esophageal injury, electrophysiologists often alter delivery of ablation energy, which can reduce procedural outcomes and efficiency.
The esolution Device
S4's esolution device is a patented technology intended to safely deviate and protect the esophagus. Designed by a team of physicians including electrophysiologists, cardiac anesthesiologists, and gastroenterologists, esolution is the only device that holds promise to protect the esophagus during catheter ablation.
esolution was designed for bilateral and variable deflection and intended to accommodate each patient's pulmonary vein anatomy. This flexibility aspires to allow the electrophysiologist to Ablate With Confidence™.
Examples from a human study
With each deviation, there was no trailing edge
esolution Human Study
The patient has a history of prior coronary artery bypass surgery and is undergoing cryoballoon ablation for AF. The ablation sheath is positioned in the left superior pulmonary vein. In the lower portion of the image is the radiopaque ruler used to measure deviation distance.
The esolution device is positioned in the esophagus and contrast is injected to outline the borders of the esophagus. esolution's unique method of deflecting the esophagus is the combination of vacuum suction to pull in the esophagus in a circumferential manner and mechanical deflection to move the esophagus. The vacuum force moves the entire segment of the esophagus, thus eliminating the trailing edge.
In the first part of the video, the esolution vacuum force is applied and the esophageal walls are pulled in; then esolution deflects the esophagus 30 millimeters to the right, away from the site of ablation in the left superior pulmonary vein.
DEVICE IS INVESTIGATIONAL AND HAS NOT BEEN CLEARED BY THE FDA. NOT AVAILABLE FOR COMMERCIAL SALE.
Bill Fuller, MBA
CEO and Co-founder
Bill has worked at the intersection of innovation and commercialization for more than 20 years and has started four companies to date – all based in medical technology. He co-founded S4 Medical with Dr. Daoud in 2017. Before S4, Bill was CEO-in-Residence at BioEnterprise, is a co-founder and Board member at Okapi Medical, and was Founder and CEO of Centerline Biomedical. He has a BA (honors) from Capital University, and an executive MBA from Kent State University.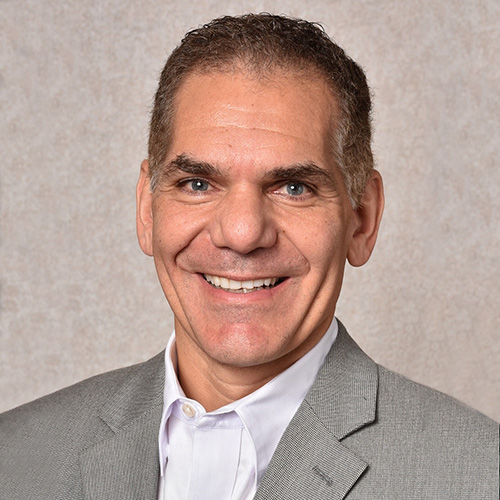 Emile Daoud, MD
Co-founder, Chief Medical Officer, and Co-inventor
A passionate physician with more than 20 years' experience treating patients with various arrhythmias, Dr. Daoud is the Chief of Cardiac Electrophysiology at The Ohio State University.  In a collaborative effort to better patient care, he helped design the esolution device. He completed his undergraduate degree at Notre Dame, medical school at University of Cincinnati, internal medicine training at Johns Hopkins Hospital, and Cardiology and Electrophysiology Fellowship at University of Michigan.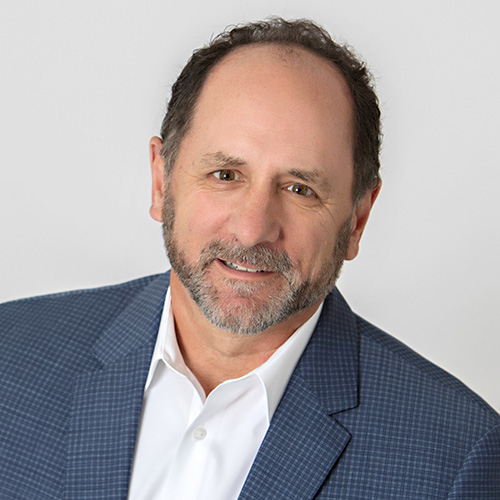 Ron Farnham
VP of Business Develoment
Ron has worked in the Electrophysiology space for the last 26 years. He has held various sales leadership positions with market leaders Biosense Webster and Medtronic. Ron was involved in launching key disruptive technologies including the Carto mapping system, the Thermacool Irrigated RF ablation catheter, and the Cryoballoon ablation system. He has a BA degree from Bowling Green University.
Hugh Calkins, MD
Michael Essandoh, MD
John Hummel, MD
Bradley Knight, MD
Gregory Michaud, MD
Veeral Oza, MD
"With esolution, we hope to provide a way to easily protect the esophagus from ablation energy. The intent is for a safer and more effective ablation procedure."
—Dr. Emile Daoud, Co-founder, and Co-inventor